Tips & Tools
A Green Home is A Healthy Home
Apart from keeping your residence clean, creating a healthy home entails caring for everything that exists around you – including your neighbors, your pets and the environment. While some may see this effort as tedious, the physical, visual and even financial benefits may make it all worth it. Here are some simple tips to help you create your own greener, healthier home: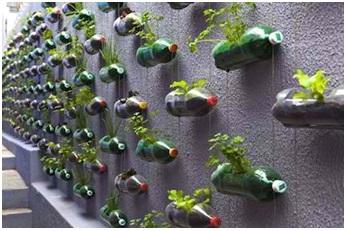 Vertical gardens. Go green by planting something green in your home. Using old PET bottles and cables, make yourself a vertical garden similar to the ones you see along EDSA. Give it a double purpose by planting things you can use like herbs and spices! (Picture taken from: http://bit.ly/1nYSBxY)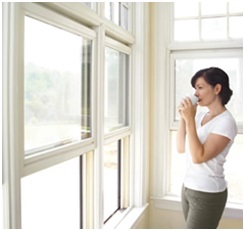 Replacing windows. Upgrade or replace your old windows to promote effective insulation in your home. According to EnergyStar.gov, replacing windows will save 7 to 24% of your air-conditioning bills! These new windows will not only be cost effective but will also look good while increasing your comfort level. (Source: http://bit.ly/1p74ZLp)
Change your bulbs. You've heard it before but we'll say it again - use energy efficient light. Compact Fluorescent Light bulbs (CFLs) use 66% less energy than a standard incandescent bulb and last up to 10 times longer. These bulbs will save you both energy and money! (Source: http://bit.ly/1ua3bXj)
Use natural light. On the other end of the spectrum, when the sun is out, opt to go natural by letting the sunlight flow in. This not only helps you save on utility bills but also makes your home a more cheerful place. For those with existing windows, try strategically replacing the glass with one with clearer opacity. This will let you maximize sunlight during the daytime while limiting the use of electricity during nighttime.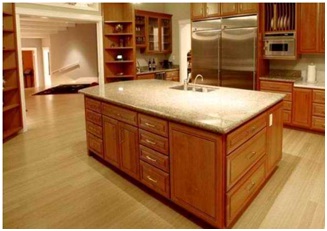 Try alternative building materials. Go for the natural feel while saving trees by using bamboo instead. Bamboo grows quickly within 3 to 5 years and provides the same look and feel as wood. It is resilient and comes in a variety of shades, making them ideal for ceiling and floor installations. (Source: http://bit.ly/1tsWZG2)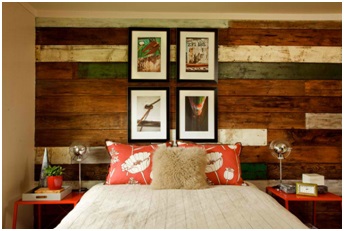 Reclaim and reuse. Not a fan of bamboo? Try using reclaimed materials when decorating or redecorating your home. Whether it's yours or others (salvage yard), remember to use your creativity! Reclaimed doors, light fixtures and tiles are all great ways to give a space character! Tip: Don't be afraid to use things for a purpose other than way it was intended for. (Photo taken from: http://bit.ly/1rx656K)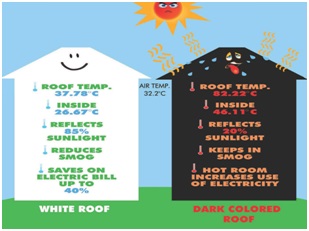 Cool roofs. Make your home energy efficient by installing cool roofs. The best cool roofs are white as they reflect infrared rays before they turn into heat. By lowering the temperature by a few degrees, there will be lesser reasons to use energy for cooling mechanisms like air conditioners and electric fans! (Source: http://1.usa.gov/1qxszVB)
In fact, we believe in this so much that we have created our own heat reflecting roof paint. Click here to learn more about BOYSEN® Cool Shades ™.
Turn it off. Finally, keep your home safe and energy efficient by switching off energy eaters before you leave or go to bed. Try not to leave televisions, computers or game machines on standby as they continue to eat energy.